"I feel very passionate about what Marie Curie does"
During
Volunteers' Week
 we are celebrating the work of our amazing volunteers. Our fundraising groups across the country donate their time, enthusiasm and skills to raise vital funds for Marie Curie and we appreciate their support so much.
by Christine Chalkley
Chairperson, Camborne Fundraising Group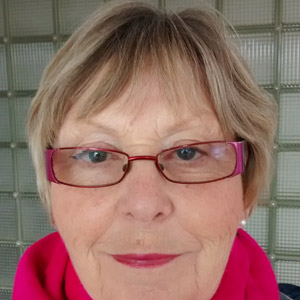 I am the Chairperson of the Camborne Fundraising Group. 
We have a committee of seven volunteers and between us we come up with various ideas for fundraising events. I would say my main role is coordinating and participating in the group's fundraising events and organising and taking part in collections, such as the
Great Daffodil Appeal
.
My husband and I have always been involved with volunteering. When we moved to Camborne three years ago I saw a poster asking for volunteers to collect for the Great Daffodil Appeal and I signed up.
We were then approached by the Cornwall fundraising team as they were trying to set up a
fundraising group
in Camborne. We attended a meeting and it continued from there. My husband became the secretary so he's heavily involved too.
I feel very passionate about what Marie Curie does. The need is increasing and the feedback from the public can be so strong. People that have benefitted from Marie Curie have been so grateful. It makes you want to keep fundraising. We know as a group that every time we raise money, this translates into more nursing hours.
My husband and I really enjoy volunteering. Apart from feeling I am making a difference, being part of the Camborne Fundraising group has given us the opportunity to make some long-lasting friendships.
Read more about our amazing fundraising groups
and find your nearest group.