Improving Scotland's confidence in palliative care
Last week, the National Records of Scotland (NRS) published statistics showing that the population of Scotland is projected to rise by seven per cent to record levels of around 5.7 million by 20391.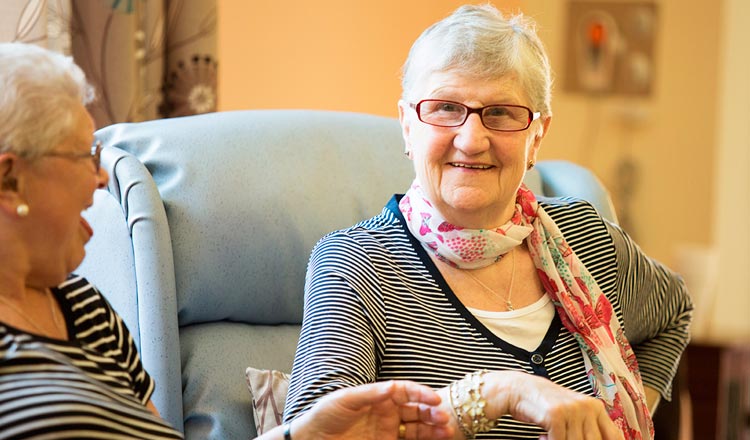 With these increases, the average age of the population is expected to rise from 41.9 in 2014 to 45.2 in 2039 and people at older ages are expected to live longer. In fact, the number of Scots aged 75 or over is predicted to increase by 85% by 2039 – that's over 800,000 people.
We know that as people are living longer they are more likely to develop long-term conditions, have more complex needs and potentially multiple conditions. At the moment, 67% of adults aged 65 and over have more than one long-term condition in Scotland2. This means that demands and pressures on health and social care services are also likely to increase.
The overall picture of palliative care provision in Scotland is encouraging. However, a new YouGov survey commissioned by Marie Curie shows two out of five Scots over 50 are not confident that they will get the care they need toward the end of their life.
Busy hospital staff
The survey also found that nearly two thirds of people aged over 50 in Scotland (43%), and particularly women (71% female/59% male), are concerned that busy hospital and care home staff do not have the time to care for people with terminal illnesses. Only nine per cent of Scots over 50 felt very confident they would get the care they need at the end of their lives.
It's clear that public confidence in Scottish end of life care services is low. We need to act now to make sure that delivery of, and access to, palliative care remains a high priority in Scotland; especially as the number of people due to die in Scotland will increase by 13% over the next 25 years3.
We need to align health and social care services to deliver the care that people need. Palliative care will be the responsibility of newly formed Integration Joint Boards through the merging of health and social care, which will hopefully lead to seamless person centered care.
Palliative care teams
But it's also important that we make sure all our professionals are skilled and knowledgeable about how to deliver palliative care, know how to talk to each other, and to families and carers, and how to work alongside local palliative care teams to make sure that everyone gets the care that they need.
To ensure palliative care remains a priority we'veasked all current MSPs and MPs in Scotland to sign a pledge to support the right for everyone to have palliative care when they need it.
Urgent action
We want politicians across Scotland to know this is an issue that their constituents care about and to agree to champion the right to palliative care so that no one misses out. Without urgent action to improve access to high-quality palliative care, many more people will miss out in the future.
You can help us make a right to palliative care a reality for everyone who needs it by contacting your MSPs and MPs.