16 things you should be doing to keep warm and well in cold weather
Cold weather can affect your health and the pain you feel. It can affect anyone, but people living with a terminal illness are especially vulnerable to the effects of the cold.
When the weather gets cold, you and your loved ones can stay healthy by following these tips.
Keep your house at the right temperature. The area you spend most time in during the day should be around 21°C (70°F). The rest of your home should be at least 18°C.
Turn the heat up if you're still cold.
Keep the temperature consistent. Check the thermostat and timer for your heating system so the temperature is constant all day and night.
Keep the heat in overnight. The temperature is coldest just before dawn. Make sure your bedroom window is closed at night and close curtains at dusk to keep the heat in.
Don't let finances stop you turning your heating on. Make sure you get any financial support you're entitled to for energy bills.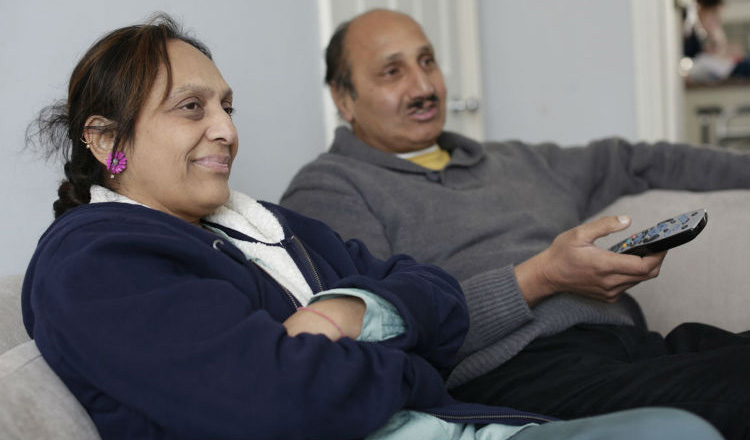 If you spend most of your day in the living room, keep it at 21°C.
Wrap up in bed. When very cold, thermal underwear, bed socks and even a hat can help to keep you warm in bed.
Dress in layers. Several thin layers work better than one thick layer of clothing. Clothes made from wool or fleecy materials are best. Think about thermal underwear, tights, hats, gloves and scarfs.
Put blankets around your home. You can place them near sofas or chairs so they're there if you need them. But make sure they don't trail on the floor increasing your risk of falls.
Use hot water bottles, electric blankets and wheat bags. Electric blankets can't be used with hot water bottles though, and may not be suitable if you have incontinence problems – check with your doctor. Also check your electric blanket can be used overnight.
Be prepared if you're heading out. Wear warm footwear with non-slip soles, and keep hands, heads and faces warm.
Use scarves. By wrapping one loosely around your nose you can warm air before it's breathed in.
Have medication on hand. Keep basic cold, flu and sore throat remedies in the house.
Make a list of emergency numbers. It can be useful to have numbers like electric and gas companies by your phone or on your mobile.
Eat right. Make sure you're eating well, with at least one hot meal a day. Try to eat a balanced diet with lots of fruit and veg to get nutrients.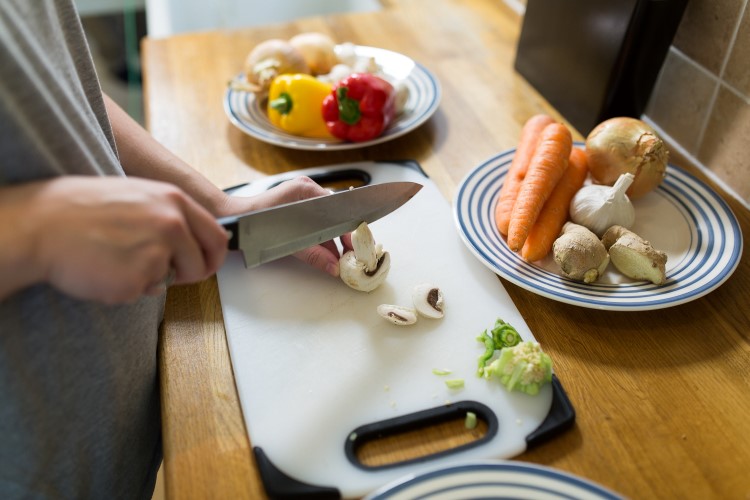 Eating healthily will help keep you well through cold weather.
Keep as active as possible. This will help you stay warmer. It also prevents muscle loss – muscles are important to create body heat.
Stay on top of the weather forecast. Check the weather forecast and order in repeat prescriptions and food if looks like the weather will turn.
---
Find out more about caring for a loved one or living with a terminal illness. If you want to talk to someone, you can call the Marie Curie Support Line on 0800 090 2309*.
*Calls are free from landlines and mobile phones. Your call may be recorded for quality and training purposes.