The woman who's not afraid to talk about dying
Linda Tierney, from Livingston, loves music and spending time with her family. She also has a terminal illness. Now, Linda's doing everything she can to make her death easier on her loved ones. She starts with talking about it.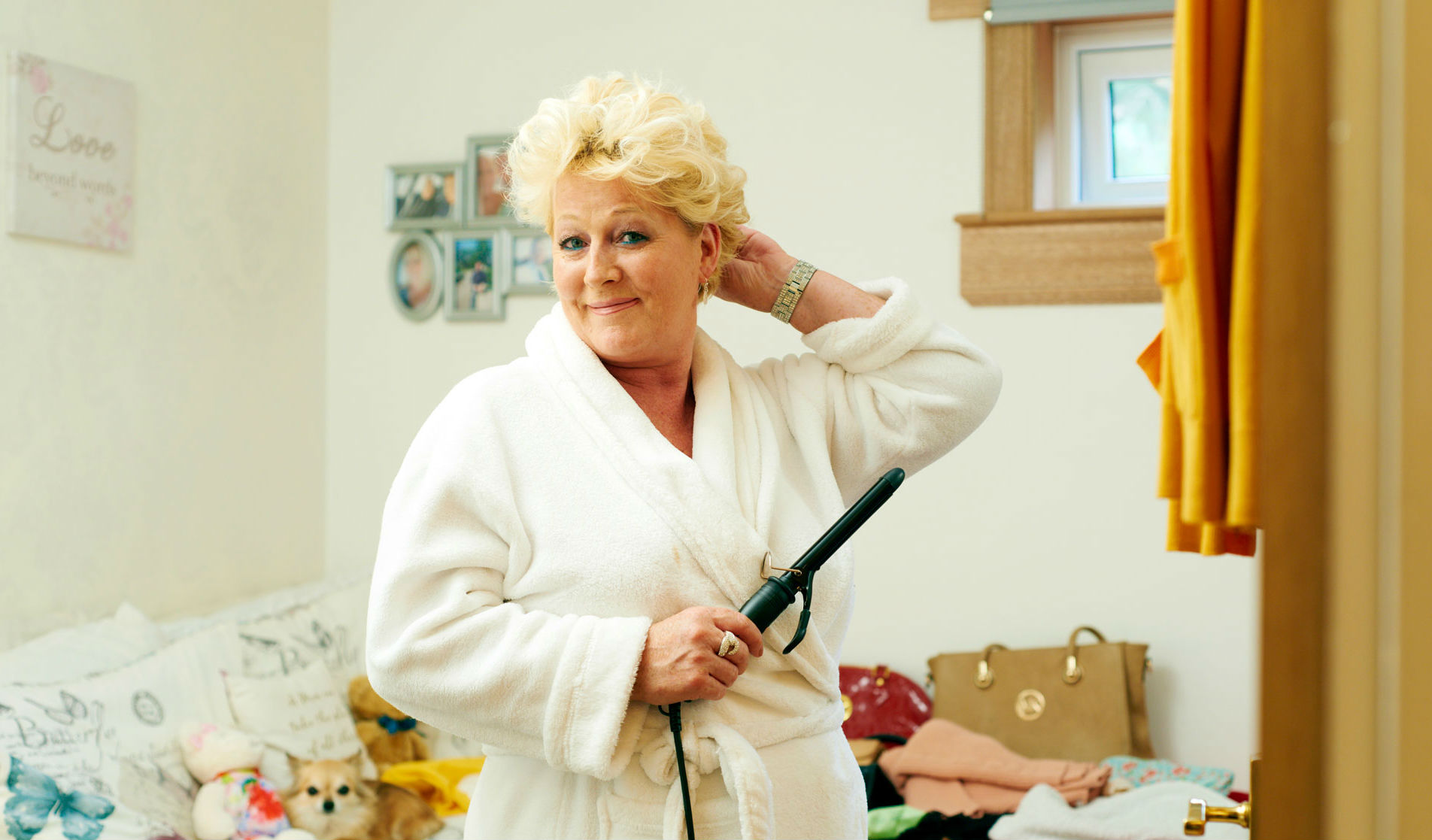 There are good days and bad days
"Some days you'll get up and all you'll be able to manage is sitting on the sofa with Netflix and being left alone.
"That's totally OK – you need the down time, the times when you feel sad or angry or overwhelmed. Without those days you don't appreciate the good days."
I'm still me
"I make sure I live every day to the fullest when I can. Just because I've got a terminal illness, doesn't mean my life stops.
"I'm still me, I'm still living my life.
"I'm not dying of cancer, I'm living with cancer."
It's hard for my sons – but we've got to talk about it
"My sons, Jonny, 32, and Aaron, 30, are my world. My mission is to make it as painless as possible for them. But I know it won't be painless for them.
"Recently Jonny took me to Krakow in Poland. We went to the square and took a carriage ride.
"At one point I made sure to talk to him about what was going to happen. And he sat there with tears in his eyes, and it was so hard – to see my wee boy like that.
"But I needed to let him know that afterwards he must continue on with his life."
I want my family to know it's ok to grieve
"I've written letters to my sons which explain my expectations of them as young men.
"Stand at my grave and cry, then walk away. Cry in your bed, go to the toilet at work if you need to cry there, but cry.
"And slowly, bit by bit, your lives will be rebuilt."
Making memories is so special now
"I've always liked to take photos, just because I like looking at them and remembering things.
"My sons came to the house one Saturday and I had two big Tupperware tubs of photos and memories.
"We opened them up and it was like Pandora's Box – every report card, every medical slip, teeth, hair, all sorts of things. I've got receipts from football matches the boys have taken me to as well.
"They were asking: 'Where did this all come from?' They hadn't a clue I'd been saving it all these years!
"I told them: 'I want to share it now, while I'm here.'"
I've organised my entire funeral
"I know which casket I'm having (it's white with glitter paint along it!), what kind of service, and I even have my plot sorted.
"I want to be buried in my wedding gown."
I've decided I want to go to the hospice at the end
"There's nothing more intimate than dying. It's good to know I can rely on Marie Curie when that time comes.
"My boys thought it might be a good idea to go to the Marie Curie Hospice in Edinburgh. As soon as I feel unable to manage with things like showering or using the toilet, and I'm close to the end, I know that I can go there and not have to worry about these pressures on my family.
"That's just what I want for my own death."
It's been good getting to know the team there
"The hospice has a wonderful set-up. There are only 20 beds – it's specialist care.
"It's so calm and peaceful. They have these vibrating alarms to alert the staff when you need assistance, as opposed to the blaring alarms you get in hospital.
"It's good for your family being there too – they can just come and go at any time.
"It's £6,500 a day to run. Six and a half grand! But where does that funding come from? It's people like you or me, doing what we can to help."
Talking works for me – and I hope it helps other people too
"Because of who I am as a person, I naturally want to be able to talk about what's happening.
"Not just for my own benefit and my own family and friends, but for the sake of others who are going through the same thing.
"It helps to have someone who knows how it feels, and understands just how important it is to talk about things."
Join the Great Daffodil Appeal
Volunteering just two hours means Marie Curie Nurses can be there for more people.
Volunteer to collect