Me and my brain tumour: facing the reality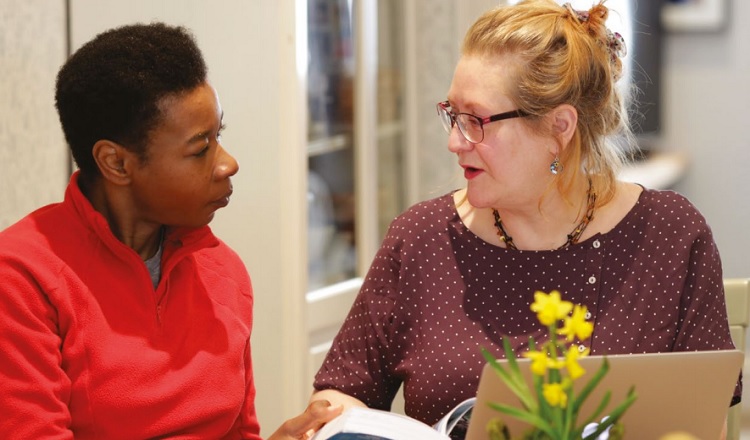 "The results of my biopsy showed that I had a mass lesion 'in a difficult place'. It was in the part of my brain which affects language, memory and aspects of behaviour. This includes planning or being aware of what would be 'appropriate' behaviour in social settings.
"It had probably the longest name there is for a brain tumour – 'oligodendroglioma'. They tend to be slow-growing and the grade determines how long you live.
"Mine was thought to be a mix of grades two and three and was inoperable and incurable. I may have had it for some time without knowing it."
Receiving the best care
"The staff were exemplary at all stages of this experience. They made me feel comfortable and able to ask questions, despite being clearly busy. I had regular consultations with my neurosurgeon who patiently answered all my questions with a clear and frank explanation.
"I was passed on to an oncologist who would plan my treatment. This person was amazing, giving me endless time and answering all my questions.
"I was advised that I would have radiotherapy and chemotherapy to try and reduce the size of the tumour so I could live longer.
"It was estimated that I would have up to about five years to live. I soon learned, however, that I really could not remember all that I was being told, or the answers to my questions. Having a friend with me to make notes was invaluable."
Learning a new language
"I was acquiring new words in my vocabulary. I thought the use of some of the words was curious.
"The 'diagnosis' is the description of the condition. My cancer was 'primary', so wouldn't spread to other parts of the body.
"The 'lesion' or tumour was in a 'very eloquent area' and my 'episodes' were 'simple partial seizures'. The 'histology' relates to the biology of the type of tumour. The 'prognosis' is the expected outcome and thereby predicted lifespan.
"If a tumour builds its own blood vessels, 'treatment' is needed. This means radiotherapy and/or chemotherapy. 'Vascularity' is the volume of blood vessels in the tumour – an increase in vascularity is a strong predictor of malignant transformation. This is a bad thing.
"The way in which my tumour made itself known, through the hot feelings on one side and emptying of the brain (these are not medical terms!) was unusual.
"It's part of the reason why it took seven months for me to be diagnosed. "
---
If you're living with a terminal illness, we have range of information which may be useful for you, as well as for your friends and family.