New research to improve care for people with Chronic Obstructive Pulmonary Disease (COPD)
A large and growing number of people are affected by Chronic Obstructive Pulmonary Disease (COPD), a progressive respiratory condition. People at an advanced stage of the disease simply aren't getting the care and support they need at the end of their lives.
But researchers at the University of East Anglia and the University of Cambridge have come up with a new approach which has the potential to bring about real improvements to make sure people with COPD are getting the right kind of support, at the right time.
How does COPD affect people?
People with COPD often have complex and severe symptoms which need significant levels of care at high cost to the NHS. Those with advanced COPD can become housebound, which makes the burden on informal carers considerable.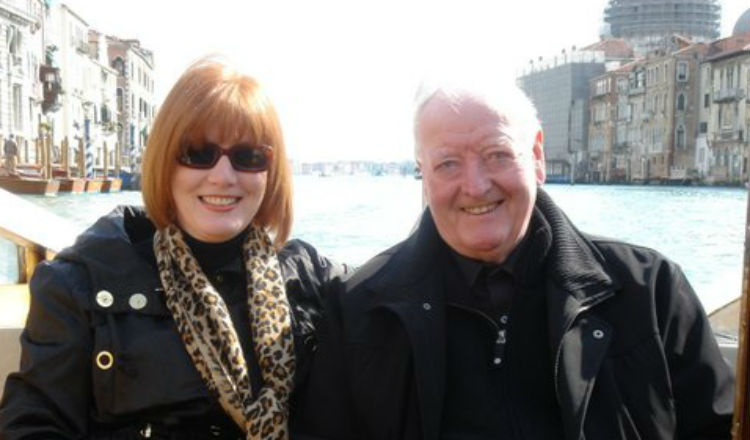 Goeffrey, pictured here with his daughter and carer Julie, was diagnosed with COPD when he was 84. Read their story.
How person centred care can help people with COPD
Person-centred care is a collaborative approach between healthcare professionals and patients, in which patients take part in identifying and prioritising areas where they need support. It's about involving people in their own care, to make sure their values, preferences and needs are respected.
Health service policy and good practice guidelines increasingly recommend person-centred care for people with COPD.
But recent evidence – including research co-funded by Marie Curie and NIHR (the Living with Breathlessness Study) – shows this isn't often happening.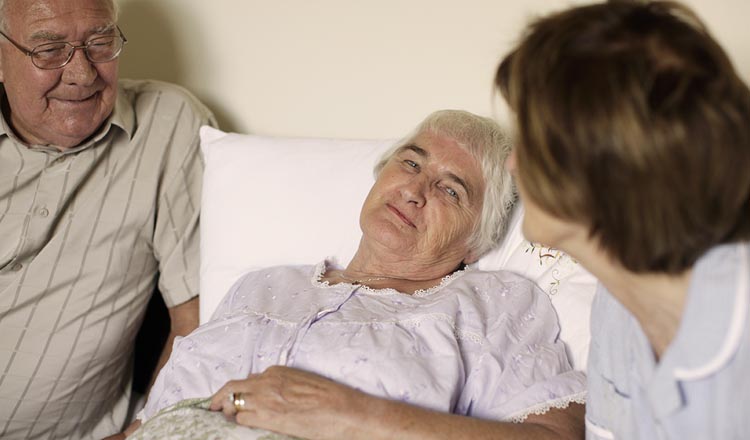 Person centred care allows patients to actively identify and prioritise the areas where they need support.
Why person centred care for people with advanced COPD can be difficult
We know there are a number of reasons for this, including:
it's difficult to predict how quickly the disease will advance
patients find it difficult to explain their needs
traditional approaches don't put patient needs at the centre of care delivery.
It's really important we find ways to overcome these barriers, so we can support COPD patients better.
A tool for challenging these barriers
The NIHR School for Primary Care Research funded research to develop a tool called the Support Needs Approach for Patients (SNAP1). This is a new intervention designed to help patients with advanced COPD benefit from person-centred care.
SNAP1 is designed to help patients and professionals work together to help articulate, prioritise and address the patient's needs.
The tool includes a set of evidence-based questions for patients to use to help them consider areas where they need more support.
SNAP has the potential to bring about real improvements in the care provided for people with advanced COPD. It could help patients and professionals work together to proactively identify and address patients' care and support needs. As well as improving outcomes, it could also reduce costs to the NHS.
What next?
A further study funded by Marie Curie (SNAP2) is currently helping to validate the tool with patients and carers. A new SNAP Training and Support package is also being developed.
In spring 2018, SNAP2 will explore how this approach can be employed in a range of clinical settings: primary care, community respiratory care, and secondary respiratory care.
The SNAP team are Dr Morag Farquhar (University of East Anglia), Carole Gardener and Dr Gail Ewing (University of Cambridge). @SNAPstudyteam
Marie Curie is largest funder of palliative care and end of life research in the UK. Find out more about our research work.