Policy year in review: end of life care leaps up agenda
A week is said to be a long time in politics. Some years, the political world looks completely different at the end of the year to how it looked at the beginning.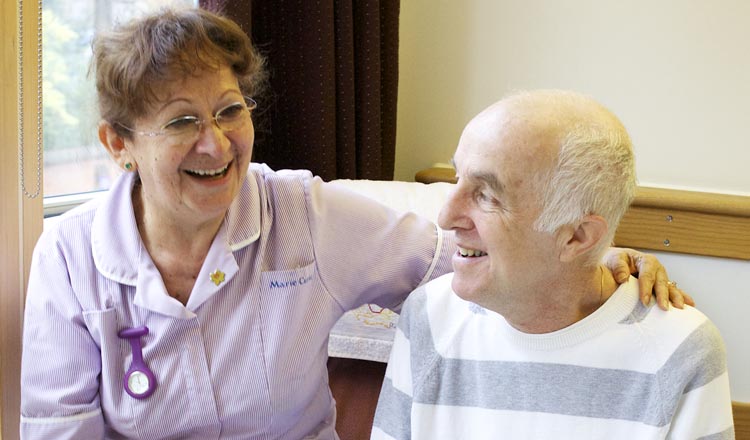 In spite of all this change, there has been a steadily growing interest in palliative and end of life care as a pressing issue that the government should be concerned with.
This is important. Though the politics of Westminster can often feel disconnected from the practicalities of direct care for people with a terminal illness, decisions by the government can have a huge impact on the care people get.
Access to social care
The early part of the year saw the publication of two key reports urging the government to address the issues facing people with a terminal illness. In February 'What's Important to Me: A Review of Choice in End of Life Care' was published following an independent review into end of life care and in March the Health Select Committee published its report on end of life care following an extensive inquiry.
Both urged the government to do more to ensure that people were able to be cared for and die in their place of choice and, critically, both urged the government to invest on social care for people at the end of life. Poor access to social care is a frequent barrier to getting people home from hospital at the end of life.
In April, a report by the London School of Economics, funded by Marie Curie, also highlighted the scale of the challenge facing the next government, when it showed that every year in the UK 110,000 people who could benefit from palliative care are missing out. The report showed this number is only set to grow.
Commitments made
Largely as a result by extensive campaigning by the End of Life Care Coalition, of which Marie Curie is a key partner, all five major parties included a commitment on improving palliative and end of life care. The Conservative Party's pledge was to "support commissioners to combine better health and social care services for the terminally ill so that more people are able to die in a place of their choice".
A report published by the Parliamentary and Health Service Ombudsman just after the election, Dying without Dignity, showed how difficult a task this will be for the new government. The report sets out 12 shocking cases of poor care for people at the end of life and highlights that poor care for people who are dying is widespread across the country. This brought considerable attention to end of life care and triggered an inquiry by the Public Administration and Constitutional Affairs Committee.
Despite this attention, it was assisted dying and Rob Marris's Private Member's Bill to make it legal that dominated news headlines in the summer. However, during the debate on assisted dying in September, many MPs came forward to register their concerns with the availability of palliative care in the UK. Well-received speeches by the Conservatives' Dr Sarah Wollaston and the Scottish National Party's Dr Philippa Whitford, in particular, eloquently made the point that the government needs to make improving access to palliative and end of life care one of its top priorities.
End of life care debate
In October, Baroness Finlay's Access to Palliative Care Bill offered the governmenta route to do just this, by setting out comprehensively in legislation what people at the end of life should be entitled to.
Disappointingly, the government declined to support the Bill. However, Ben Gummer, the minister responsible for end of life care, conceded that there is unacceptable variation in palliative and end of life care and that the Government needs to achieve the principles of Baroness Finlay's Bill and ensure high quality care for all.
For Marie Curie, this was a particularly important moment, as our supporters had written to their local MPs across the month of September asking for a debate on end of life care. It shows that our supporters have a huge impact and can push the government into taking much needed action.
Join our campaign
For this reason, we've launched a new campaign calling on MPs to support a basic right for everyone to access palliative care when they need it. No one should miss out on the care they need when they are terminally ill – even one person missing out is too many and 110,000 a year is simply unacceptable.
Hundreds of you have already written to your MPs and more than 100 have pledged to support fair access to palliative care for everyone, including the leader of the opposition, Jeremy Corbyn.
This is a phenomenal response and we are hugely grateful for your response, but we want to keep pushing. Every MP that signs our pledge increases the pressure on the government to act. If you haven't written to your MP already, please take the time to do so now – as our success in securing a debate on end of life care in parliament shows, your voice is tremendously powerful.
Together, we can make sure that even more is achieved for people affected by terminal illness in 2016.