How the research we fund makes a difference
Today I am delighted to announce the launch of our first research impact report, showcasing how our investment in palliative and end of life care research is helping improve care for people living with a terminal illness throughout the UK.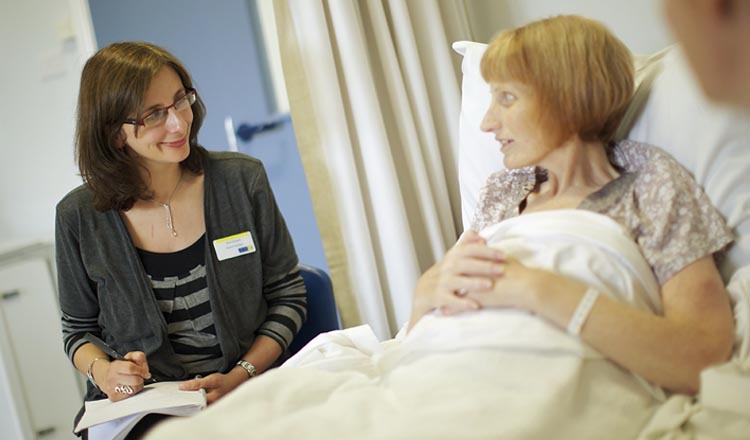 Investing in palliative and end of life care research
We know that palliative and end of life care is an area that is both under-researched and under-funded. In 2010/11, we chose to increase our investment in this area to address this gap in knowledge.
Five years on, we felt the time was right to reflect on our achievements for this period, which has seen the development of new funding streams and projects that have focused on providing short- to medium-term benefits for people living with terminal illness, their carers, families and friends.
As the leading charitable funder of palliative and end of life care in the UK, measuring the impact of our investment is even more important. Our aim is to make sure the research we fund makes a positive difference to the people we support.
Our impact
This report highlights the impact of our research investment in our centres, hospices and individual projects in 2014/15. Researchers funded by Marie Curie produced 70 papers that were published in peer-reviewed journals in 2014/15 – our highest annual total ever.
Our research has been used to influence policy and practice – our policy report on the barriers to care for people living with dementia was informed by research carried out at our Palliative Care Research Department in London. Our investment in research leads based in our hospices has helped create a research culture to enhance the care of people with terminal illness.
We are listening to the people we support – we involve members of our Research Expert Voices Group of former carers in all research decisions. And we enable people to take part in research: in 2014/15, 5,135 people with a terminal illness, carers, staff and members of the public took part in our research studies to improve palliative and end of life care.
Looking ahead
We are proud of the achievements of all our researchers, and as we look ahead to the next five years and beyond, are excited to continue to work with our growing researcher community to strengthen the evidence base for this under-funded area.