Thousands missing out on palliative care because of unfair provision
by Josie Dixon
Research Fellow, Personal Social Services Research Unit
London School of Economics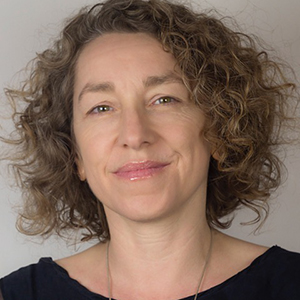 Summarising the findings from our study on equity in palliative care in a short blog post is something of a challenge, to be honest, since it covers a lot of ground. But it was very fertile ground!
Our review of evidence
covered different population groups and care settings, and both generalist and specialist services. We also contributed new evidence, working with ONS to conduct analyses of data from the National Survey of Bereaved People in England (VOICES). And finally, we also reviewed the economic evidence.
While many people receive high quality care at end of life, around 100,000 people across the UK are estimated not to be receiving palliative care they would benefit from. We also identified widespread gaps in care. And some groups are getting a worse deal than others.
Gaps in care
It will not surprise some that people with non-cancer conditions receive proportionately little specialist palliative care, despite having comparable palliative care needs. Twenty per cent of new referrals are people with non-cancer diagnoses, up from 12% in 2008, but still much less than the 70% of people that die from non-cancer conditions. On top of this, people with non-cancer conditions also receive less care from generalists, such as GPs and community nurses.
This is not to say that everyone with cancer necessarily receives the care they would benefit from. People receiving active cancer treatment or with hematological cancers are also less likely to be referred for palliative care.
The 'oldest old' receive disproportionately little specialist palliative care. People aged 85 or over account for 39% of deaths but just 16% of specialist referrals. This is up from 11% in 2012, which is positive, but there is still a way to go. Ongoing barriers include attitudinal factors, with death seen as more expected and therefore associated symptoms more tolerable. Needs may be under-reported as well under-identified by healthcare professionals. And the role of the geriatrician in palliation can be unclear.
Poor outcomes
Some other groups achieve consistently poorer outcomes. People from black, Asian and minority ethnic (BAME) backgrounds report poorer quality of care at end of life. They rate care from care homes particularly poorly and, compared to people of white ethnicity, are more likely to die in hospital than a care home (although not more likely to die in hospital rather than at home). Those from more deprived areas are also less satisfied with the care they receive and more frequently die in hospital, than either home or a care home.
We identified care gaps in all settings. In hospitals, we found evidence of limited access to specialist palliative care support and poor communication with patients and families. In the community, there may be confusion about roles and responsibilities and poor multi-disciplinary working. And, in care homes, there is insufficient support from external healthcare providers for residents that we know to have increasingly complex needs.
While these are not insignificant challenges, the economic evidence suggests that investment to meet growing demand from an ageing population and to address care gaps would be both cost-effective and, we believe, affordable.
Read the LSE's full report
Read Marie Curie's summary of the LSE report