What can we learn from bereaved relatives in England?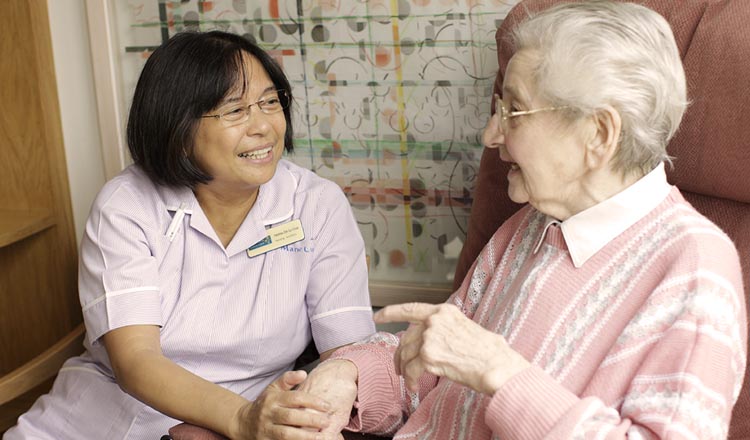 Since 2011, the Office for National Statistics has carried out a survey in England, asking bereaved people about the quality of care their friend or relative received in the last three months of their life. Although the most recent findings show little has changed since 2014, there are still some important messages to take away:
Three out of four people rated the overall quality of care as outstanding, excellent or good, but one in ten people still said the overall quality of care was poor
There are significant variations by care settings; for example, hospitals - and urgent care services in particular - have consistently been rated lower for overall quality of care than hospices, care homes, and at home
One in 13 respondents still say that their friend or relative's pain was not relieved at all when cared for at home.
What needs to change?
The latest findings show that - while many people think the quality of end of life care their relative received was very good – certain areas still need urgent attention to ensure that people do not have to face the end of life in pain, or with substandard care.
One in four people already miss out on the end of life care they need, and the number needing that care is set to grow in the future. Having national data like the VOICES findings helps to show exactly where the government and decision-makers in the NHS should be making changes and investing greater resource.
Increasing support at home
We have consistently called for the government to positively respond to the Choice Review, which was published last year and set out a plan to improve people's experiences of care at the end of life, as well as their carers' experiences, by expanding choice and community care resources.
Unfortunately, this has been repeatedly delayed. This lack of action to increase levels of support for people at home puts extra pressure on the NHS when it is already stretched.
Hospital standards
Without this action, hospital will continue to be the place most people die in the foreseeable future.
Yet bereaved relatives give hospitals the lowest rating for overall quality of care, and our recent work with the Royal College of Physicians shows that two-thirds of hospitals are unable to provide specialist palliative care in line with recommended standards.
That's why we are calling for joined up action from the government and NHS England.
But we need your help to get them to listen. Please add your name to our open letter.