Postcode lottery for dementia care highlights wider issues
People with dementia are experiencing a 'postcode lottery' when it comes to accessing care and being able to die in their own homes.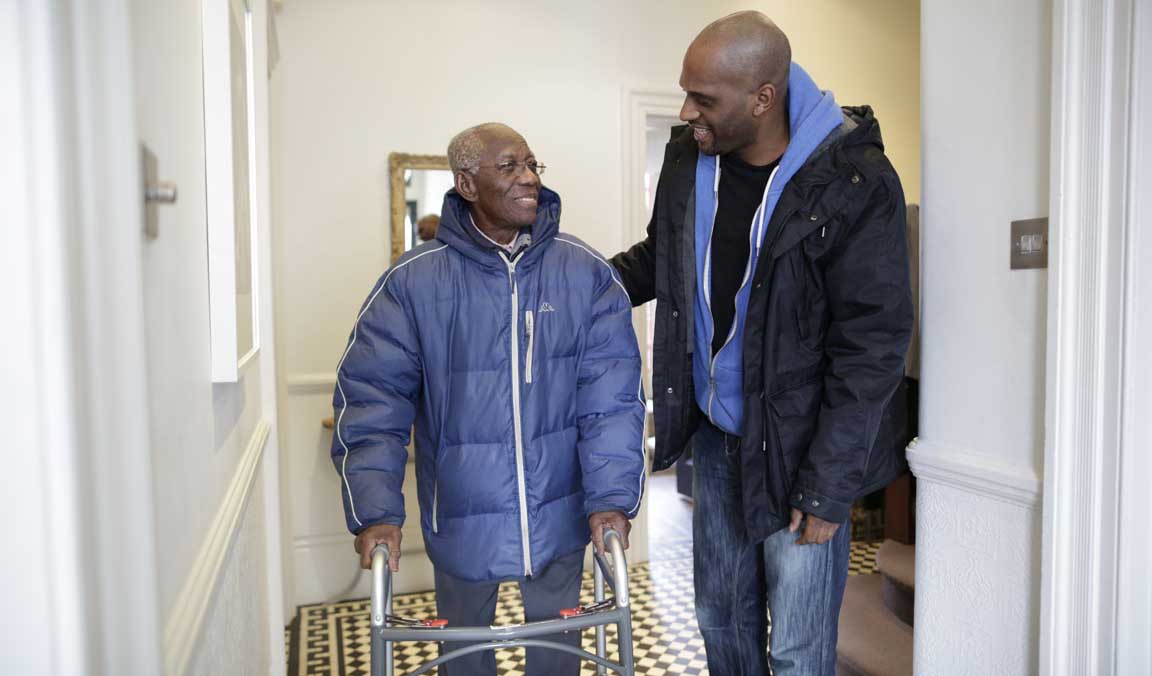 Only 34% of people with dementia are able to die at home in the lowest ranked area compared to 83% able to die at home in the best ranked area, according to the new Dementia Atlas of Britain , launched today (16 August).
This is deeply unfair – but not particularly surprising.
Getting access to high quality palliative care in the community – like that provided by Marie Curie Nurses and hospices – is one of the key factors in ensuring that people with dementia and other terminal illnesses are able to die in their own homes.
Rising care needs
Our own Marie Curie Atlas shows, however, that access to palliative care varies dramatically depending on locality. The amount of care available rarely correlates to the amount needed.
Put simply, there are very few health commissioners in England that are accurately assessing how many people will need palliative care in their area and putting in the services to meet that need. The most common arrangement involves block grants, where a hospice or community nursing service is given a set amount of funding each year to provide palliative care services.
However, the need for palliative care is rising as the population ages and some of these grants have not been raised in over 10 years. That leaves services straining and people missing out on the care they need.
Potential scandal
We know from our own work that, quite apart from the availability of services in particular areas, people with dementia often face an uphill battle for doctors to recognise that they need palliative care in the first place.
NHS England has been fairly relaxed to date about local variation in access to palliative care services, suggesting that it is up to Clinical Commissioning Groups (CCGs) to learn best practice from one another and improve the way they commission services.
But there is little incentive for them to do so and the Dementia Atlas seems to provide evidence that the gap between the best and worst CCGs is beginning to grow larger, as we feared. This is a scandal waiting to happen. Nobody wants to live in a society where you are more likely to die in pain and distress in a hospital bed simply because of where you live.
Care quality standards
NHS England and the government need to unpick this thorny issue sooner rather than later. The mantra that 'local commissioners know best' only works if the state is there to ensure there is a minimum standard of quality for services.
The new Sustainability and Transformation Plans (STPs), which aim to save the NHS money and improve the quality of services, seem to be a belated recognition of that fact. However, these plans are shrouded in secrecy and there are signs that few STP areas have included palliative care in their plans.
If that is so, this is a missed opportunity for people with terminal illnesses like dementia. It could result in real suffering not just for people who die with terminal conditions but also the people they leave behind.
Read more about our policy work