Is England any closer to delivering choice for people at the end of life?
Marie Curie has joined forces with other charities to call for well-funded good quality end of life care for all who need it, both inside and outside of hospital.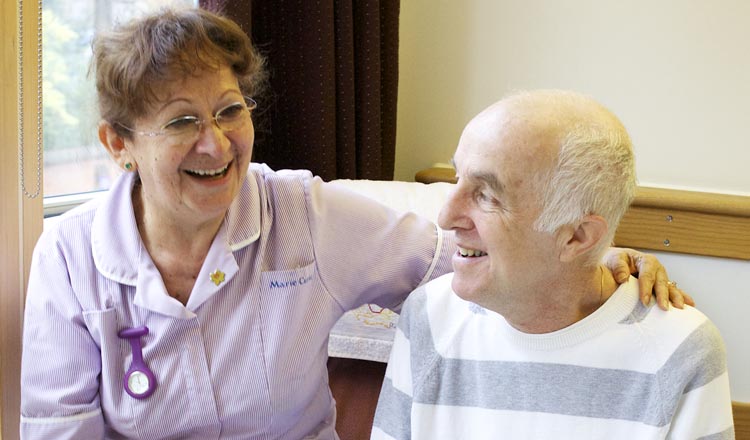 In February 2015, the Choice in End of Life Care Programme Board published a review – commonly known as 'the Choice Review' - which set out recommendations to Government to improve the quality and experience of care for adults at the end of life and their carers by expanding choice. Although the Government welcomed the report, they have yet to commit to adopting its recommendations.
Doing nothing about end of life care should not be an option. We know that one in four people already miss out on the end of life care they need, and the number needing end of life care is set to grow in the future. This is why we are joining with our partners in the End of Life Care Coalition in a new report which calls for action now to address the failures in the care available to dying people.
Allowing people to make choices as they approach the end of their life is important. However, choices about what sort of care you receive and where can only be meaningful if there are resources available to deliver them. For example, the availability of high-quality social care can mean the difference between someone spending their final weeks at home surrounded by family, or waiting unnecessarily in a hospital bed.
Have we got any closer to delivering choice?
Since the Choice Review was published, the End of Life Care Coalition report estimates that 48,000 people in England have died with poor end of life care. It finds that a lack of support for people at home is putting extra pressure on the NHS at a time when it is already stretched.
While there has been a greater political focus on palliative care over the last year (for example, through debates in the House of Commons, and the passage of the Access to Palliative Care Bill from the House of Lords to the House of Commons), the reality is that little has changed. Dying people are still spending the end of their life in hospital because they can't access the care they need to get home.
Worryingly, it is unclear if the measures announced in last year's Spending Review will enable local authorities to raise enough money for social care in the future to tackle the looming care crisis.
We are campaigning to improve the care and support available to everyone with a terminal illness and their families. If you would like to stay up to date with our campaigns work and how you can get involved, you can sign up to hear from us by email.