Virgin Money London Marathon 2018 FAQs
Have a burning question about your upcoming event? These FAQs should cover everything you need to know. If there's something we haven't answered please feel free to get in touch ― at team@mariecurie.org.uk or on 0845 052 4184.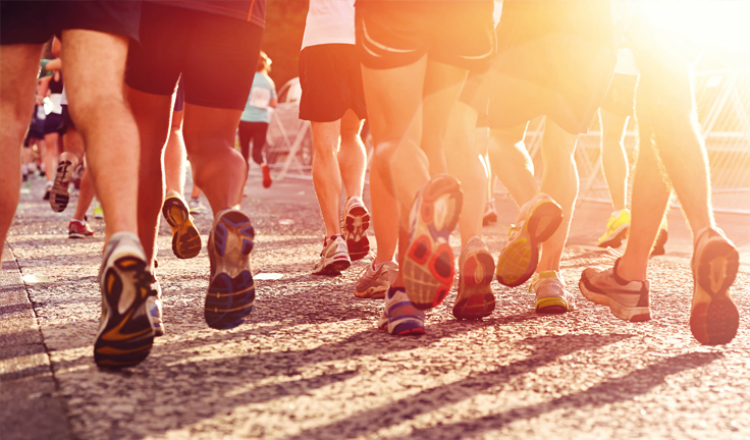 Event date
This event is being run on 22 April 2018.
What if I become injured or need to cancel my place?
Please contact our supporter relations team at team@mariecurie.org.uk or on 0845 052 4184.
When will I receive my official race day information?
The final instructions magazine will be posted to you about four weeks before the event day. Do keep an eye on the website as this is where you will find the most up-to-date information.
When will I receive my race number and timing chip?
You will need to collect your running pack from the Virgin Money London Marathon Expo on either the Wendesday, Thursday, Friday or Saturday before the event. Please refer to the organiser's website for timings closer to the event day.
All runners must attend the London Marathon Expo in order to collect their running number and timing chip.
What's in my pack?
Event number — must be displayed on your front during the event.
Timing chip for your trainers
Bag for the baggage drop
Stickers for your bag
What happens during registration?
During the registration process, you'll be required to show a form of photo identification in order to receive your event pack. If you're unable to attend registration and wish to send a friend or relative to collect your event pack on your behalf, they must bring a form of photo identification for themselves and you as well as a signed letter of authorisation from you confirming that they can collect your event pack.
Where do I start the race?
Details of what colour zone you'll be starting in will be sent to you with your final instructions magazine a few weeks before the event date. In 2017 the race started at 10am. Please note that you won't be able to change what colour zone you start in.
What will I receive as part of Team Marie Curie?
As part of the team you'll receive:
Running Zone with training plans, tips and advice
Regular e-newsletters with fundraising support and advice to help you smash your target
On-the-day support from our dedicated events team
A Marie Curie running vest
On-hand support from our fundraising team
Post-race reception, with a hero's welcome, massage, showers and refreshments
What if I need to update my personal details?
Please email changeofaddress@londonmarathonevents.co.uk with your name, date of birth, telephone number, old address and new address. Your address details will then be changed in our system and a confirmation will be emailed to you when this has been done. Please do not call the helpdesk with changes of address as these can only be processed by email.
What should I do about travel and accommodation?
Accommodation in London does get booked up rather quickly for race weekend, so it's worth booking this sooner rather than later. Think about whether you want an easy journey to the starting zone (in the Greenwich Park area) or if you want a shorter journey at the end (staying near the finish in Central London). London Marathon have a partnered with the Holiday Inn with runners in mind - you can read more about accommodation on the London Marathon website.