Glasgow Brain Game 2017
Information
Contact

Location

The Hilton Glasgow
1 William Street
Glasgow
G3 8HT

The 2017 Glasgow Brain Game took place at Hilton Glasgow on Thursday 12 October.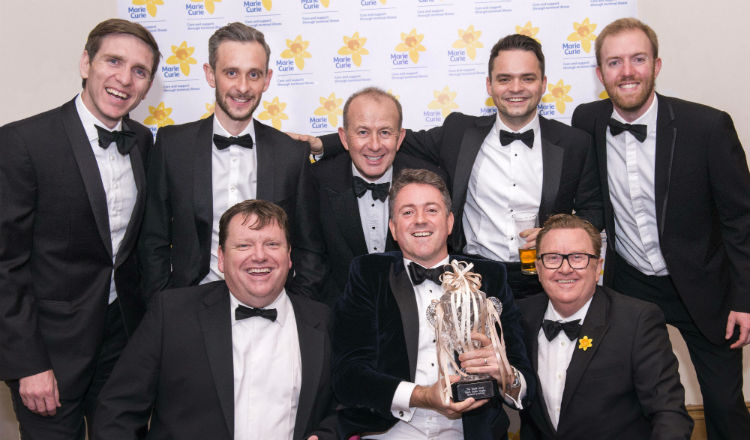 Hazel Irvine and Rob Maclean hosted the evening superbly, providing first class entertainment while supervising the quiz. They were supported brilliantly by football commentator Roddy Forsyth and Radio Clyde's Amber Livingstone.
Joining us at the quiz were 430 guests from companies across the central belt of Scotland including some of the corporate sectors leading firms. Pinsent Masons were crowned Glasgow's brainiest business out of 43 teams, winning the very special Marie Curie Brain Game trophy.
The event raised an incredible £160,000. This will help us provide Marie Curie nursing care across Scotland. As well as our nursing service, Marie Curie provides high-quality nursing care and emotional support in our hospice in Glasgow.
Thank you to all of our guests, supporters and donors for making the Glasgow Brain Game such a success!
If you're interested in taking a table or in our sponsorship packages for next year's Glasgow Brain Game, please contact Catherine Maclean on 0141 557 7552 or email catherine.maclean@mariecurie.org.uk
If you'd like more information about this fabulous event,you can follow the Glasgow Brain Game on Twitter.
---
Stay in touch with Glasgow Brain Game via our social media platforms: