Kiltwalk 2017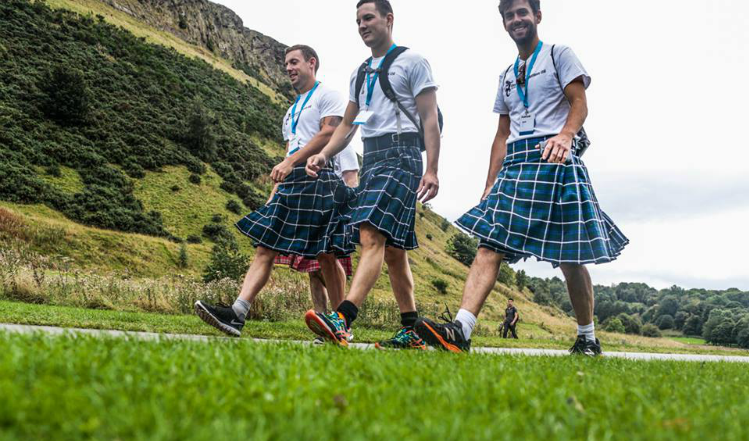 Information
Date

–


Time

–

Distance

Mighty Stride: 23-26 miles, Big Stroll: 11-15.5 miles, Wee Wander: 5- 8 miles

Minimum age

Mighty Stride – Restricted to participants aged 13 and above

Big Stroll – Restricted to participants aged 10 and above

Wee Wander – Restricted to participants aged 5 and above

Any person under the age of 16 wishing to participate in the event must be accompanied by an adult and obtain the written consent of their parent or legal guardian in the form provided by the Kiltwalk for participation in the event and provide the Kiltwalk with a copy of such consent along with their registration form.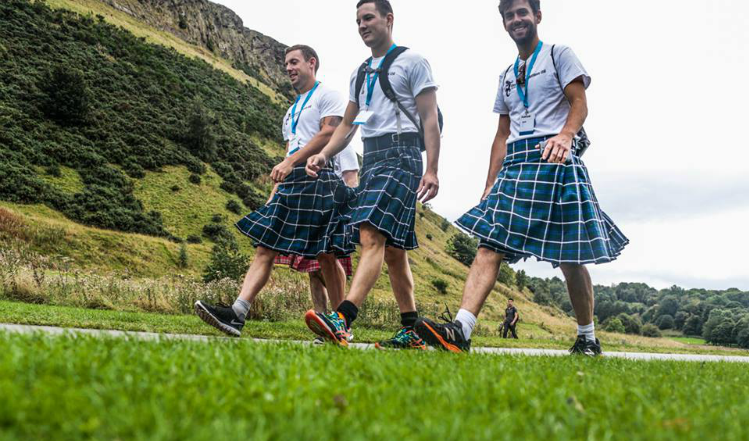 Dig out your tartan and head for the glorious Scottish countryside to take part in this fantastic walk!
Whether you sign up to the Mighty Stride, Big Stroll or Wee Wander, you can celebrate your fantastic achievement at the finish line with a well-earned drink, a hot meal and entertainment found at the Kiltwalk Village. You'll see everything the Scottish countryside has to offer on this beautiful walk, and can choose how much you want to challenge yourself with the three different distances on offer.
Register for your place at the Kiltwalk .
Where are the Kiltwalk events?
Glasgow - 30 April. Glasgow Green, Greendyke Street, G1 5DB
Aberdeen - 4 June. Duthie Park, Great Southern Rd, Aberdeen, AB11 7TH
Dundee - 20 August. Bruce Embankment, St Andrews, KY16 9AB
Edinburgh - 17 September. BT Murrayfield, Edinburgh, EH12 5PJ
How much is it to register?
Mighty Stride: £31.65 per adult/child, Big Stroll: £31.65 per adult/child, Wee Wander: £12.66 per adult, £6.33 per child, FREE for under fives
Why choose Team Marie Curie?
As part of our team you'll receive fantastic support from the moment you sign up all the way until you reach the finish line. We'll also provide you with:
a Marie Curie T-shirt which you can wear with pride
access to training tips via our Walkers' Zone
on-hand support from our dedicated fundraising team
an online fundraising pack to help you smash those targets.
More event details
To find out more information and details of the walking routes take a look at the Kiltwalk website.
Any other questions?
For more information or to secure your place for this event, please do not hesitate to contact our Events team or call 0845 052 4184.