"How I smashed my fundraising goal"
Jo Hancock, took on the incredible challenge of the London Marathon for us this year. We spoke to her about why she decided to run and what her top fundraising tips are.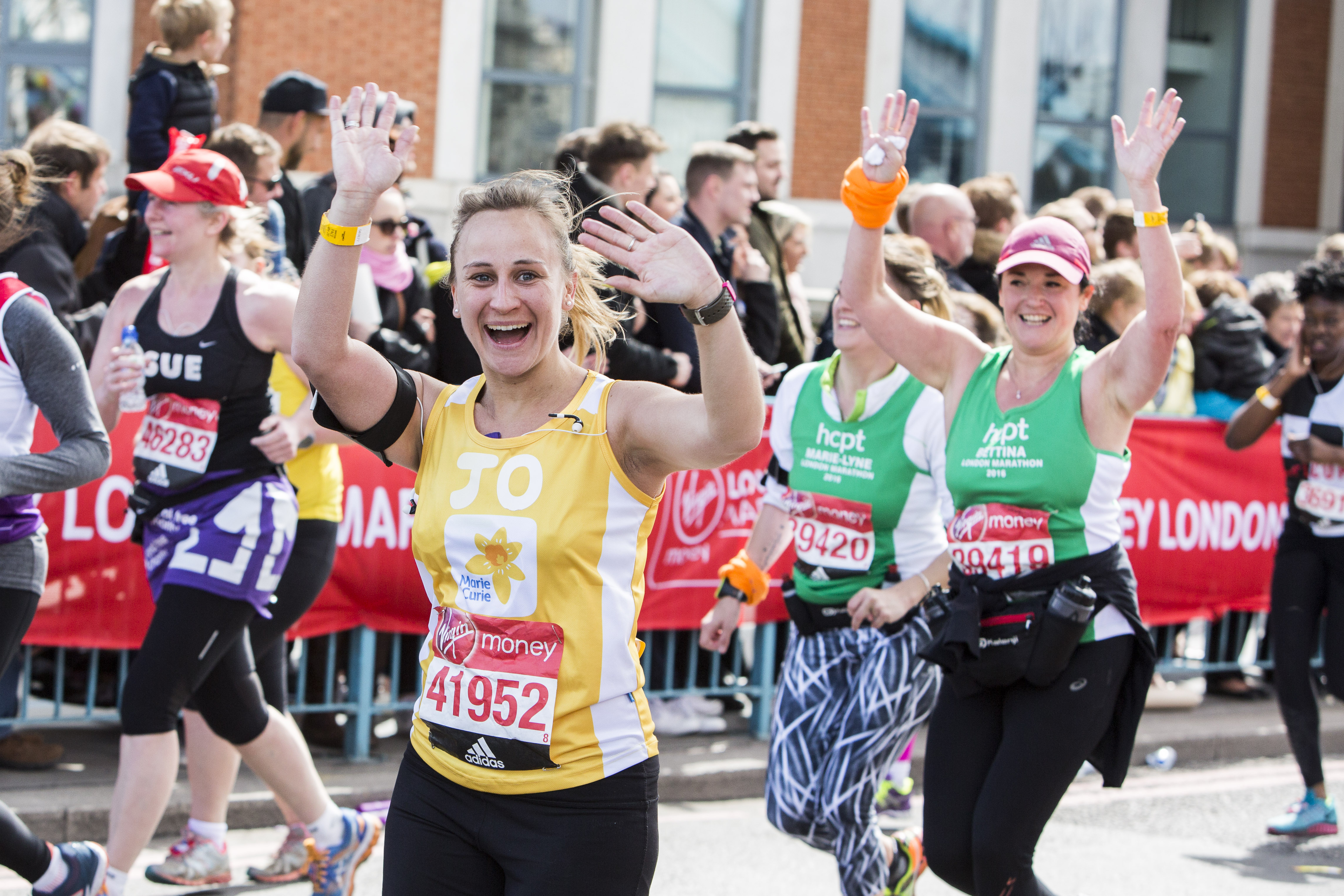 In 2004 I lost my mum to breast cancer. She was cared for at home by Marie Curie Nurses, who were incredibly kind and compassionate. The nurses spent time with me, my brother and sister, helping us to make the most of the time we had left with Mum.
In 2007, we organised a bike ride from London to Paris in Mum's memory. Nearly ten years on, we felt it was time for a new challenge and so my sister Helen, my brother Jonathan and I are all running the London Marathon and aiming to raise £6,000. We all miss Mum so much, but we're doing this for her.
"We wanted to go above and beyond our target"
When it came to fundraising we did the all important first step, we set up an online fundraising page. After that we also started selling items on ebay and held bake sales, you'll be surprised how much these bring in, we certainly were. As we wanted to go above and beyond our target we started to secure raffle prizes from local business so we could run a raffle along with a quiz night. When raising money for our London to Paris cycle ride, we got an interview on a local radio station and were the front page story in three local newspapers, so we'll try to do that again as well.
There are so many ways to raise funds on top of asking people you know to donate. You can ask friends and family for unwanted items and sell them on eBay or at a car boot sale. When you're asking friends and family for a donation, remember to make it personal and remind them of the great work Marie Curie does. And don't forget Gift Aid!
Jo's top fundraising tips:
Remember what you're running for - whether it's a loved one or just for the amazing work Marie Curie does, this will help motivate you to keep fundraising.
Be creative! There are loads of different things you can do to fundraise - think outside the box!
Make it easy. An online fundraising page makes it quick and easy for people to donate to you.