Making sure your shoes fits
Pick the right trainers for your feet and race with this guide from the experts at specialist running gear shop, Runner's Need.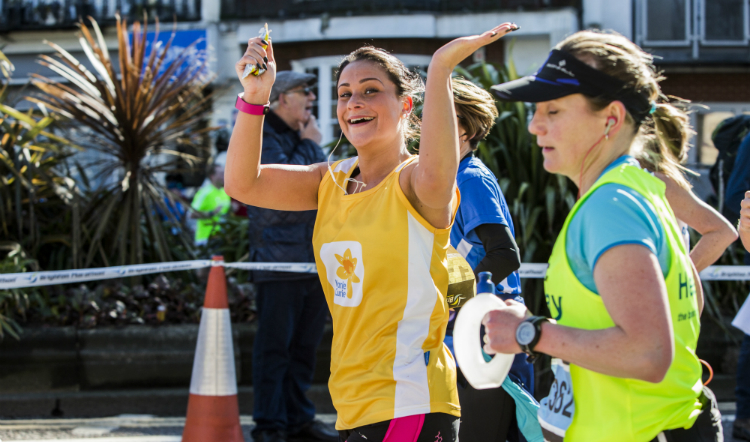 Trying to find the pair of running shoes that are exactly right for your training can be a daunting task. There are so many models of running shoe out there that it may seem tempting to go for the safest, cheapest option. However, a good pair of running shoes can seriously boost your running training so it's important not to cut corners when buying running shoes. Running is a cheap activity, and the only real investment that you need to make is by purchasing good footwear.
1. The basics you need to know
A good pair of running shoes should provide flexibility, durability, motion control and shock absorption. However, a runners' foot size, shape and movement combined with their biomechanics and specialty means that different people may have different requirements from their running shoes. Running shoes tend to sit within five main groups; motion control, cushioned, stability, lightweight and trail.
2. Find the right fit
Consider where you're actually going to be running and buy shoes that'll be suitable for the terrain. If most of your training is off-road, then road shoes with built-up heels are unsuitable because you will be more unstable and could potentially turn an ankle. Similarly, a pair of out-and-out fell shoes with deeply studded outsoles will be very uncomfortable on tarmac, because the studs will press into the soles of your feet.
3 Select the right socks
You should always wear the socks that you intend to run in when you go for a shoe fitting. The thickness of your sock can make a big difference to the fit and feel of your shoe, particularly as your feet expand in the heat. A well-fitted running shoe can be really uncomfortable if not worn with the appropriate socks, and a good technical running sock is an important contributing factor to experiencing comfortable feet in a pair of running shoes.
Runners should consider using running-specific socks as they have extra padding across the ball of the foot, toes and the heel area. This extra padding cuts down on shock and protects important areas that can blister. There's also usually padding or a tighter area through the arch to allow the shoe to fit more closely and add better arch support. No matter how minimalist you are about your socks, make sure that they come up higher than the top of the back of your running shoes. Otherwise, they'll slip down during your run and cause friction hot spots on the back of your heel.
4
Consider gait analysis
A free gait analysis service is offered at many specialists running shops, including every Runner's Need store. You're videoed whilst running on a treadmill for a couple of minutes and the resultant footage is then played back (in freeze-frame if necessary) to accurately assess your foot plant, stride and running pattern. This information can then be used to find the best shoe for you.
5 Go
for a trial run
It's important to remember that buying your running shoes is a big investment - and so you should always test any shoes properly before buying them. Padding around on a carpet in the shop certainly won't replicate how the shoes will feel when you're running in them. Instead, you should 'road test' them on an in-store treadmill.
6 Know when to replace trainers
Your running shoes will take a great deal of pounding across a wide range of surfaces and in all weathers, so they will need to be replaced fairly regularly. Generally you should replace a pair after 500 to 600 miles. For someone who runs five miles three times per week, this would equate to a new pair of shoes every eight to ten months. Exactly how often you need to buy new shoes will depend on your weight, running style and choice of terrain, but you should always avoid trying to squeeze a few extra weeks out of shoes that are evidently worn out, because the shoes won't afford the protection you need and will increase the chances of you getting injured.
We generally use the tried and true, scientifically proven, kitchen bench inspection method: if you can make the shoe rock with one finger on the heel counter, or you can see that the midsole has compressed, it's usually a sign that it's time to get a new pair. If the shoe sole is noticeably worn more in one part than another, don't wait until you get injured. To avoid risk of injury close to an event make sure that, if you need new shoes, you have replaced them at least four weeks before a race.
For more tips and advice go to runnersneed.co.uk .