How I got through my first triathlon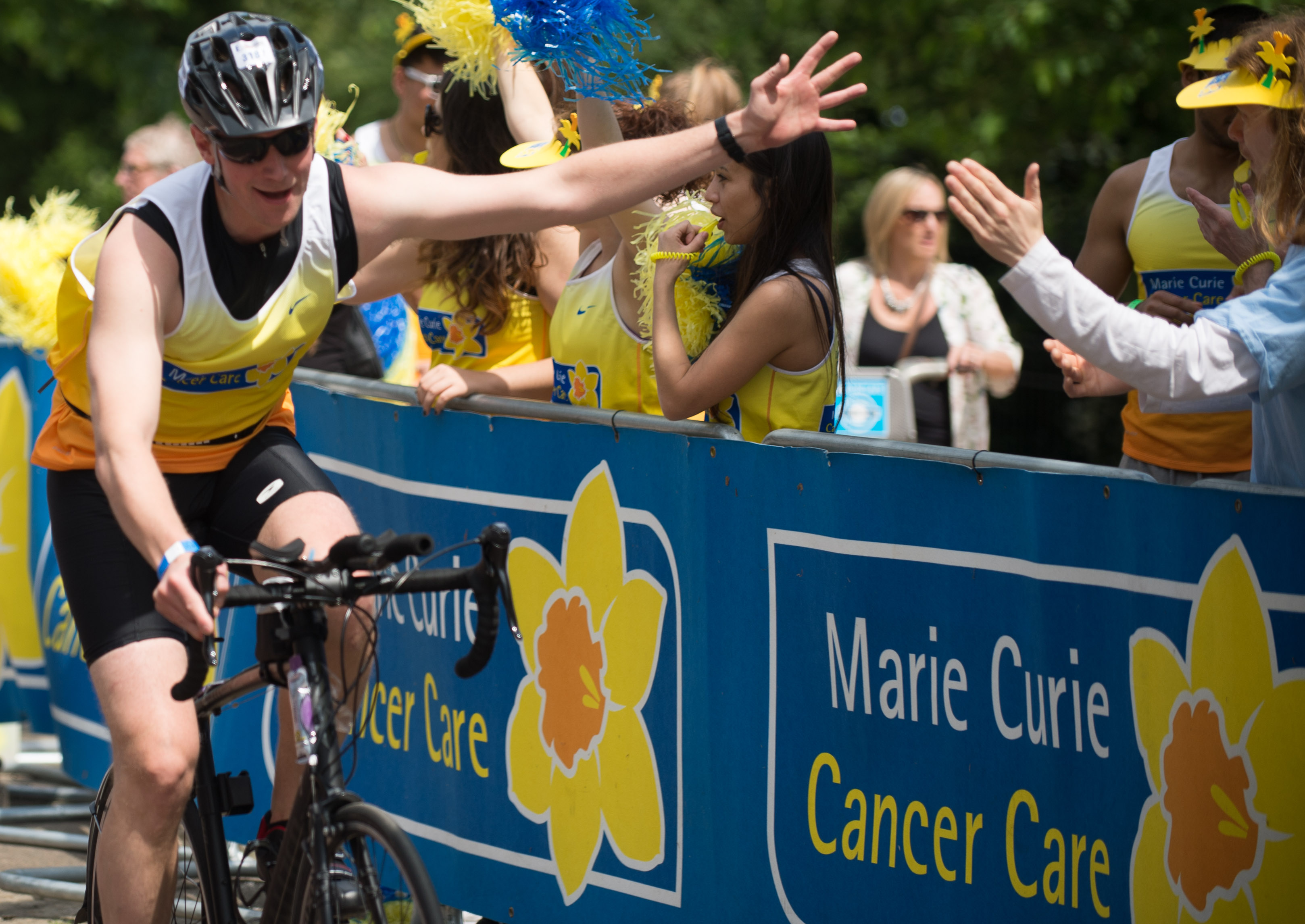 Taking part in a triathlon seemed like a very tough challenge but I had an inner feeling of "go for it and do it for Mum". This motto got my through my training. All I thought about when the muscles started to ache and the batteries were running low, was Mum cheering me on like she always did from the side of the rugby pitch - "Go on Peter!!". That's all I needed to dig deep and keep going.
I'm not being biased when I say that Mum was one in a million, she really was. She was such a caring and gentle woman that spoke her mind and followed her heart. She lived life to the full all while having a smile on her face. The love she showed my brothers and I throughout our lives was nothing short of remarkable, we were everything to her. She touched so many lives and was adored by hundreds. A beautiful soul that will never be forgotten.
Words cannot begin to describe the level of service and hospitality Marie Curie showed our mother and our family within the last year. The care Mum received from the day she was diagnosed to her final hour was first class. We will always be thankful for the nurses, doctors and specialists. When we were in our darkest hour they were a beacon of light. They made the inevitable as calming and comfortable as it could be. The staff were excellent and the hospice was just the perfect place to say goodbye.
I was naturally nervous on race day but the purpose behind why I was doing the event was at the forefront of my mind, this kept me focused on the task ahead. Once I crossed the finish line there was a great sense of achievement and pride.
I would summarise the experience as challenging but rewarding and so, so worth it.