Obstacle and assault courses

If running a standard 5k, 10k or even 20k just isn't enough, then you'll be looking for an obstacle course to really test your mettle. Whether you're new to running an assault course or looking for your next big challenge, we've got a selection up and down the country to choose from, all while raising money to help us care for more people living with a terminal illness.
Find your nearest obstacle course by entering your postcode or town below.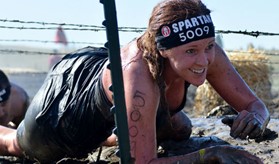 Bagshot Sprint 5-6km, 25+ obstacles, Beast: 20km+, 30+ obstacles
Tire drag and rope climb your way along one of the toughest assault courses of them all, a Spartan race.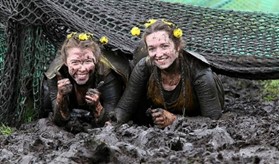 Portadown Mud Madness: 8km. Mini Mud Madness: 1km and 2km.
Take on Northern Ireland's muckiest and best off-road obstacles course race.