Why I ran for Marie Curie
In May this year Helen McCartan took to the streets of London to take on the London 10,000, we caught up with her to find out why she took on this great challenge and why Marie Curie was her charity of choice.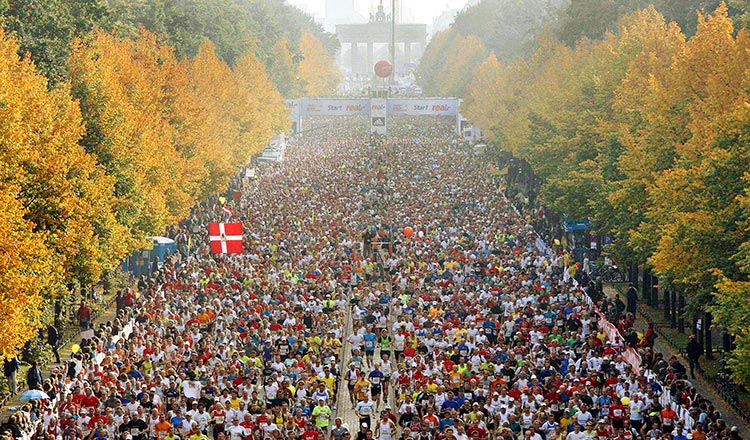 In August last year my world was turned upside down, my mum was diagnosed with cancer, at that moment in time I felt so powerless and helpless after we heard the diagnosis was terminal. I took up running as it acted as an escape for me, a time when all I had to concentrate on was putting one foot in front of another. After about six months I realised I wanted to channel my running into something positive and give something back to the amazing Marie Curie nurses who have provided such kind, continued support to my mum and family during this difficult time.
Marie Curie services have been truly remarkable - whether it is their rapid response team who came out when my mum was feeling sick or the night time healthcare assistants who are there for my mum throughout the night; I can't even describe how much sunshine and joy these nurses bring to my mum. Marie Curie is a charity that offers tangible help to those affected by cancer and other long term illnesses.
And when the training got tough, I just thought that my fundraising meant every ten/twenty/fifty pounds I raised would provide valuable nursing care to those most vulnerable suffering from cancer. I also knew how proud my mum was that I was doing this 10k and it was very emotional when she came along to the race and cheered me on.
Fundraising is by no means easy but as long as you're passionate about the charity your running for you can raise a considerable amount. If I could give out one tip, it would be to share your story with a link to your fundraising page on Facebook not only in the lead up to the race but after you have completed it. I got a big spike in donations after I posted a picture on Facebook of me completing the race and with my medal. It also serves as a reminder for people.