This month's training tips
We hear once again from past marathon runner Bethan, who has kindly shared with us some of her marathon training advice!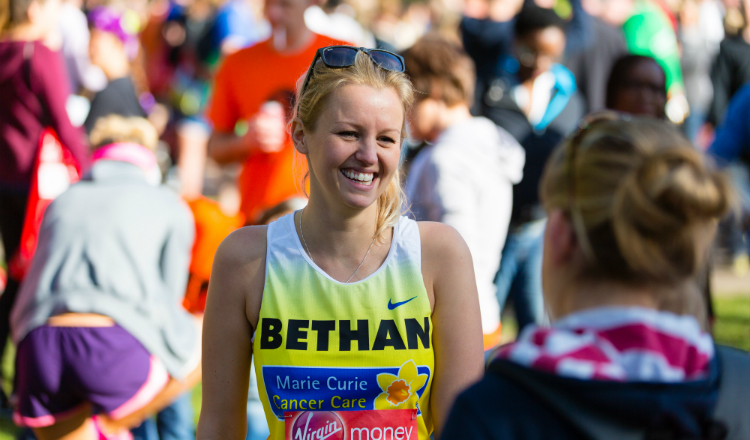 Q: It's a cold time of year to have to be training, how did you cope with that?
Layers! I lived in a great base layer top and some thick running tights. Then for the really cold days I had a headband that covered my ears and some gloves, although I always find that you warm up pretty quickly once you get going. The most important thing is getting out of your cold wet clothes when you get home and getting straight in the shower!
Q: How did you find the training?
Sometimes it felt good and sometimes it was incredibly tough. But I think the important thing is to keep going. If you've had a tough session, you have to put it behind you and just carry on.
Q: How did you balance training and your work/personal life?
This bit was tough. I told everyone I spoke to that I was running the marathon; I'm sure they found me very annoying, but at least they understood when I said no to social events. I always gave myself Monday evenings off from training so I could see my friends, and I did all my long runs on Sunday mornings, so I started a great tradition of going out for roast dinners every week afterwards.
My employer was also really understanding. I made it clear that I needed to leave on time to go to the gym or for a run and they understood, which really helped.