Dive in to better swimming training
Whether you're preparing for your first event or your fiftieth, these tips from swim coach Sam Williams will help ensure that you get the most out of your training.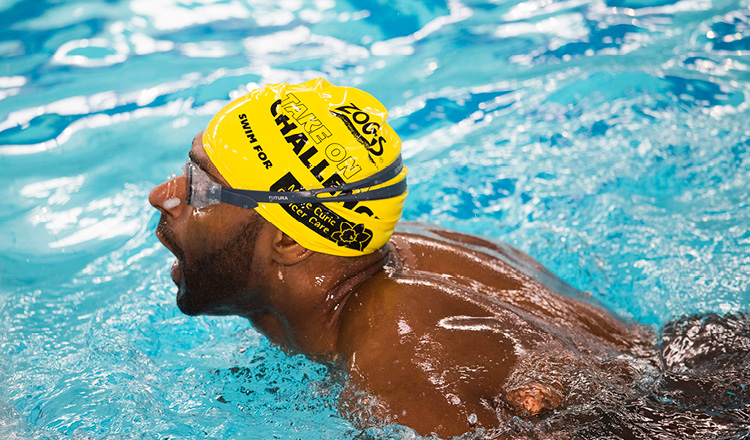 Ease yourself in
Make sure you expand your comfort zone gradually, especially if you're not used to swimming in open water. Distance, depth and water temperature can all catch you out if you're not prepared, so don't just jump in and hope for the best.
Observe lane etiquette
If you're training in a pool, knowing the rules will help keep you and your fellow swimmers safe. Check if the lane is running clockwise or anti-clockwise, be aware of those around you and always stop to let faster swimmers pass at the end of the lane.
Stay relaxed
Most endurance sports such as cycling and running are all about exertion, but if you're doing it properly, swimming should be the opposite. If you're too tense in the water, you'll end up thrashing around, wasting energy and tiring yourself out. Instead, focus on staying balanced in the water and maintaining a relaxed stroke.
Focus your training
Mindlessly idling up and down the pool for hours isn't the most productive use of your time. Instead, aim to fit in two short, 20-30 minute technique sessions during the week where you focus on improving a specific aspect of your stroke such as your breathing or kicking, then do one longer session at the weekend where you add extra lengths or time on a weekly basis to monitor your progress.
Know your kit
Make sure you train wearing and using the kit that you plan to take to the race itself. You wouldn't try and break a new pair of running shoes in the week before a marathon, and swimming is no different – the last thing you want is a new pair of goggles that start letting in water on race day. Having battle-tested gear that you trust and feel comfortable in for hours at a time will set you in good stead.
Sam Williams is a Total Immersion swimming coach at Swim Studio London. For more information, visit: swimstudiolondon.com.