Why I'm swimming for Marie Curie
For someone who just took up swimming as a way to get fit post-Christmas Natalie has taken her swimming to the next level. We caught up with Natalie to find out more about her journey to completing 100 miles of swimming.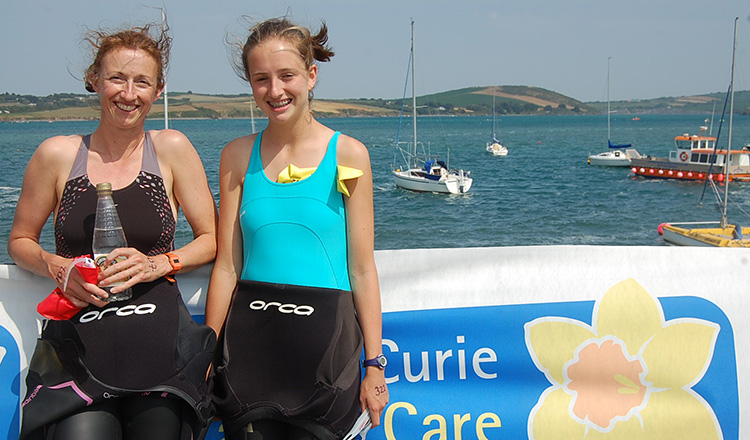 I decided at Christmas that I wanted to get fitter. The only sport I ever enjoyed at school was swimming so decided it was time to get back in the pool. I like having goals, so set myself the challenge of swimming 21 miles, the equivalent of the channel by the end of February. By the time I finished my first 21 miles I was really enjoying swimming. So I decided to complete another cross channel swim - there and back again.
I had loads of support for finishing the first channel swim challenge so when I decided to keep going I thought I would try and raise some money for Marie Curie. By the time I finished the second leg (42 miles in the pool) I had exceeded my fundraising target. I decided I could raise even more if I swam 100 miles. So far I have completed 80 miles and should complete my challenge by the end of August.
Choosing to fundraise for Marie Curie was an obvious choice for me. Both my grandads died from lung cancer and Marie Curie Nurses supported them and my family in their last days. Their support was so important and meant so much to my family through some really difficult and painful times. Having their help meant my granddad could stay at home with his family around him in his last days. Marie Curie provided the extra help which made the difference between coping and not.
To help my fundraising I have set up a JustGiving page. Being online makes it easy for people to donate and share why I am raising money for Marie Curie. I posted the link on my Facebook page with updates on how my swimming was getting on. Lots of friends, family and colleagues have donated.
I am now a really fast swimmer so I am thinking of taking on some open water challenges next year!