Cycling kit guide: getting the right gear
Buying the right gear could mean the difference between triumph and disaster on race day. James Spender from Cyclist magazine outlines everything you need to know to pick the perfect kit.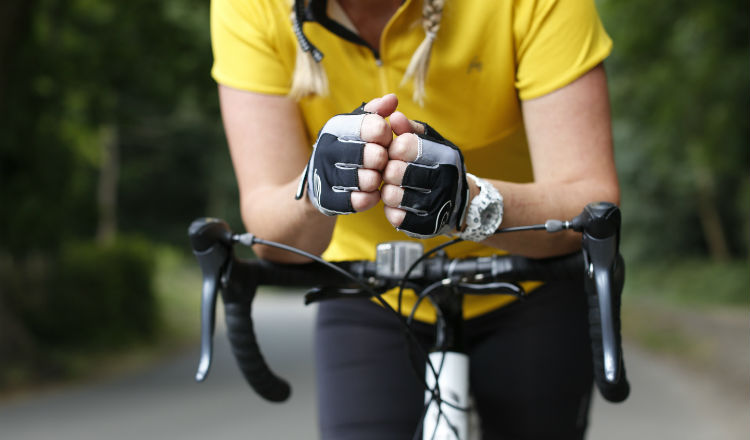 Helmet
A helmet with a proper retention system is crucial from a safety perspective. It should have an internal cradle that you can adjust via a clickable dial which will stop it from slipping, making it far more likely to stay on during an accident.
Shoes
Clip-in road bike shoes will help you pedal efficiently and generate more power. They typically have three bolt holes arranged in a triangular shape on the sole – unlike mountain bike or commuter cycling shoes, which only have two – so make sure you pick a pair that are compatible with your pedals.
Sunglasses
Even though most roads are grey, on a bright day they'll still reflect the sun's glare back up at you from certain angles, like a ski slope. A pair of sunglasses with polarisation lenses will help to combat this, adding shadow and depth to help you avoid hazards and pick better lines.
Bib shorts
The crucial thing with shorts is the fit. Lycra is supposed to feel tight without being too restrictive, so if you can see visible creases around your thighs or bum, you know they're too baggy. A quality seatpad will also help protect your rear end. Finally, avoid white shorts at all costs, as they'll turn see through if it starts to rain.
Gloves
While not essential, a quality pair of gloves will provide some added protection for your hands on longer rides. The key is to pick a pair that suits the weather conditions. Fingerless gloves with padded palms are great for hot, dry days and will stop the back of your hands getting sunburnt. Lightweight, full-fingered gloves are good for windy days, which can be very cold on your hands, even in summer. Padded, waterproof gloves are ideal for winter.
James Spender is a staff writer at Cyclist . For more information, contact him on Twitter @jamesspender