Extra training plans for intermediate and advanced riders
This is the reformatted British Cycling intermediate and advanced 12-week training plan. If you've been following the intermediate and advanced plan these plans are an ideal progression but they are also suitable for riders who, up until now, have been devising their own training.
The plan has been designed following the same principles and by the same coaching team that are responsible for elevating Britain to the status of the World's number one cycling nation and will ensure that this is your most successful cycling year yet!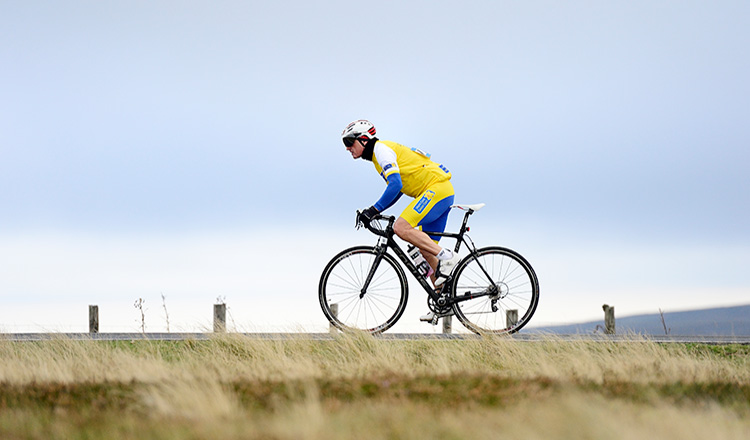 Training plan overviews
The 2015 Intermediate Training Plans
The 2015 Advanced Training Plans
Who are they for?
The plans are aimed at riders who have been following the intermediate and advanced plan or who already have a reasonable base of cycling fitness. You might be aiming to complete a 100 mile sportive, increase your sportive speed, try your hand at or progress at road racing or improve your time trialling performance. These plans will address the physiological and technical requirements to succeed in all of these goals.
To determine whether to enter the plan at the Intermediate or Advanced level, look at the training you are currently doing and see how it compares to the early weeks of the plan on the overview. Try to avoid a sudden jump in volume and, if in doubt, err on the side of caution. If you have never followed a structured plan before or haven't trained using heart rate, power or cadence, you may want to initially set out at the Intermediate level. If you are concerned that a plan may be too challenging for you, begin by only completing the core sessions and then, as you find your level and become stronger, you can maybe start to add in some of the bonus workouts. Conversely, if you start on the Intermediate plan and find it too easy, switch onto the Advanced plan or vice versa. If the core workouts of the Intermediate Plan seem too much for you maybe consider working through the intermediate and advanced plan first or even start out following the beginners' plan .
What do they involve?
Training weeks on the intermediate plan will typically have three essential core sessions. These normally consist of a shorter mid-week workout and back-to-back Saturday and Sunday rides. There are also additional bonus workouts that you can choose to add in. These can be rides or cross training activities. Each week will have a minimum of two rest days.
Training weeks on the advanced plan will typically have four essential core sessions. These normally consist of two shorter mid-week workouts and back-to-back Saturday and Sunday rides. As with the intermediate plan there is scope for additional bonus workouts, which can be non-cycling cross training, and two rest days per week.
Rest days are scheduled and are an essential part of building cycling fitness. If you want to improve, you can't miss them, more is not always more.
We realise that work, family, travel, illness and injuries can interfere with training and that you may have to restructure the training weeks to fit into your schedule. This isn't a problem but it is essential that tough workouts or back-to-back riding days are followed by rest days.
Recovery weeks are included, when the training volume and intensity is significantly reduced. These are essential for your body to adapt to the training and become stronger. Maximise your recovery

, both after rides and during recovery weeks.
Regular testing is a key component of both plans and is essential for accurately setting training zones and monitoring your progress. Without it, you are effectively training blind. If you have followed the intermediate and advanced plan

, you will already be familiar with the Threshold Test and you'll repeat it through these plans.
Both plans will be delivered in easy to digest 4-week blocks and supported by additional content on the site.
What equipment do I need?
If you have been following the intermediate and advanced plan , you should already have all the equipment you need to move on to either the Intermediate or Advanced Plans. If not, you will need to ensure that you have either a heart rate monitor or a power meter and a bike computer that displays cadence. Although not essential as all sessions can be completed outdoors, an indoor trainer will allow you to complete interval sessions with more focus and train consistently no matter what the weather. Follow this advice for tips on buying an indoor trainer.
Our training plans are brought to you by British Cycling .